Oyster Extract "Quality" for your good health!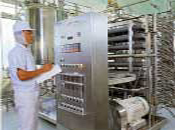 Exacting Standards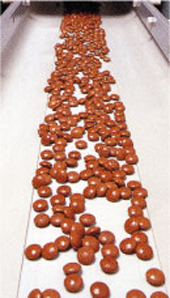 OY-EX processing line, picturing our OY-EX tablets prior to final packaging and final customer delivery.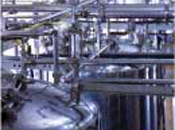 OY-EX (Oyster Extract) is manufactured exclusively in Japan and is based upon an exclusive results-proven and patented manufacturing process.
Oyster Extract is made by using only fresh raw oysters, which are raised in the pure ocean environment of Hiroshima. Upon harvesting, the shells are removed, the oysters are washed and immediately flash frozen to less than -20C, and shipped by express transport to our manufacturing facility.
At the Miyazu Factory (pictured above and at right), the oysters undergo proprietary processes, at the same exacting levels as used by many medical type facilities.
Located close to Miyazu Bay and adjacent to Amano Hashidate (Wakasa Bay Quasi-National Park), one of the three most famous views in Japan, Miyazu Factory, with an area of approximately 33,000m2 in a beautiful natural environment, attracts hundreds of visitors each month. We take pride in the fact that its factory is the only one in the world that has been used for a dedicated purposed since its establishment. In today's world, where all types of food supplements are on the market, visitors to the OY-EX factory are welcomed to observe as we produce oyster extract and related products exclusively.
OY-EX is constantly striving to produce the safest and most reliable products in spotless facilities under the strictest safety control systems. Moreover, OY-EX is always making the utmost effort to develop and manufacture even better products through the daily sharing of information with the Central Research Center, Food & Nutrition Counseling Room, Scientific Information Division, Marketing Division and our sales offices throughout Japan and the U.S.A.
*The oysters are delivered to our customers through the strict processes of the Central Laboratory using state of the art scientific equipment.
*Our unique level of extraction, produces the highest quality Oyster Extract available, worldwide, with maximum retention of the nutritional elements.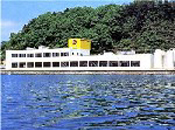 Miyazu Factory, where oysters undergo proprietary processes at the same exacting levels as used in many medical manufacturing facilities.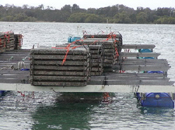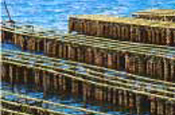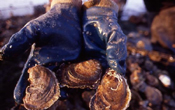 Oysters being harvested for processing into Oyster Extract products from the clean and pure ocean environment of Japan.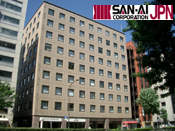 San-Ai Corporation, JPN is a World leader in development of one of the world's greatest Natural Health Food supplements, Oyster Extract!
READ MORE ABOUT
SAN-AI CORP,JPN
(japanese site)
---
PATENTS GRANTED (Japan Office of Patents)
Patent No. 1770901
(Production method of oyster extraction)
Patent No. 1813693
(Substance "Z")
Patent No. 3267962
(Substance "FC")
Patent No. 3429726
(Production method of Substance "W")
---
---
40 NUTRITIONAL ELEMENTS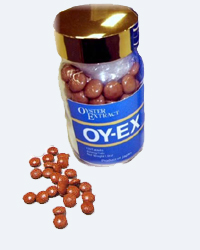 Minerals
Zinc, sodium, calcium, iron, potassium, phosphorus,
magnesium, copper manganese, iodine,
selenium, lithium, cobalt
Vitamins
Vitamin B1, Vitamin B2, Vitamin B6, Vitamin B12,
folic acid, biotin, inositol, choline
Carbohydrate
glycogen
Protein/Amino Acid Composition
Arginine, lysine, histidine, phenylalanine, tyrosine, leucine, isoleucine,
methionine, valine, alanine, glycine, proline, glutamic acid, serine,
threonine, aspartic acid, tryptophan, cystine, taurine